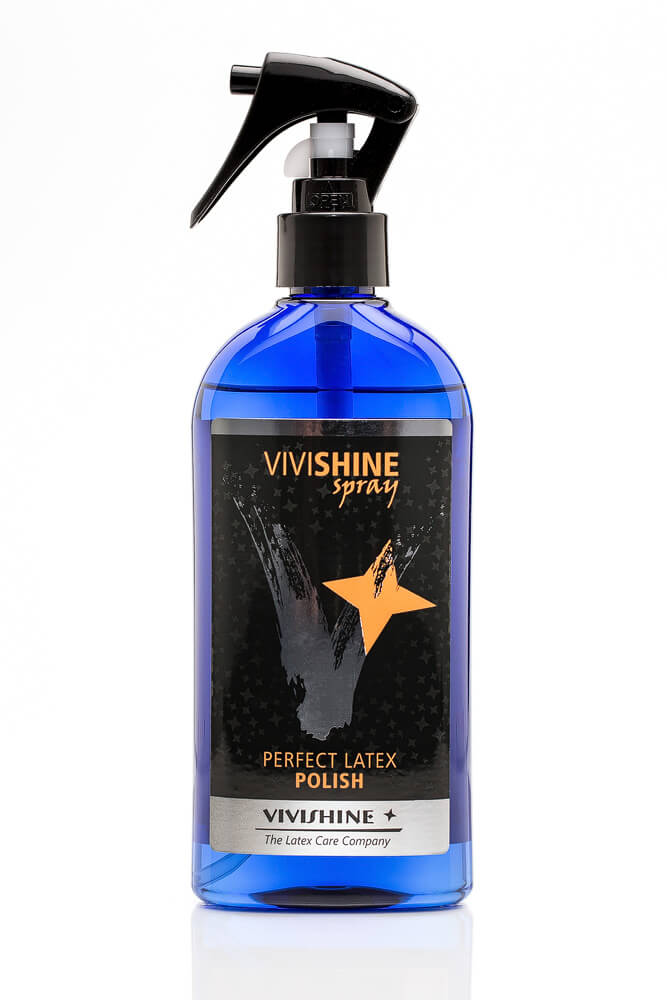 Dimethylsiloxane, pectins 250ml
Quick and easy to repolish
VIVISHINE SPRAY
Long-lasting visible deep shine and gentle intensive care for all latex and rubber articles. Unique spray head for great results.
VIVISHINEspray complements the basic care with VIVISHINE and is ideal for repolishing to maximum shine. Optionally, the surface can also be polished with a damp cloth, or better with ViviWIPE. The fine spray mist hits specifically where it should and can be dosed well. The spray can be used anytime and anywhere because it sprays from any position. Dull spots on knees, buttocks or elbows can also be specifically treated and entire outfits can be brought to their peak shine.
Spray VIVISHINEspray directly onto the latex surface from a distance of about 20-30cm.
The fine spray mist distributes itself on the surface and shines. For larger areas, it may be useful to use a lint-free cloth to ensure even distribution. This works best if the cloth is already slightly soaked with VIVISHINE or moistened with water after multiple applications. In this way, the cloth does not absorb everything but allows a good distribution with a fine shine.
Over 100 stores sell Vivishine latex care products worldwide.