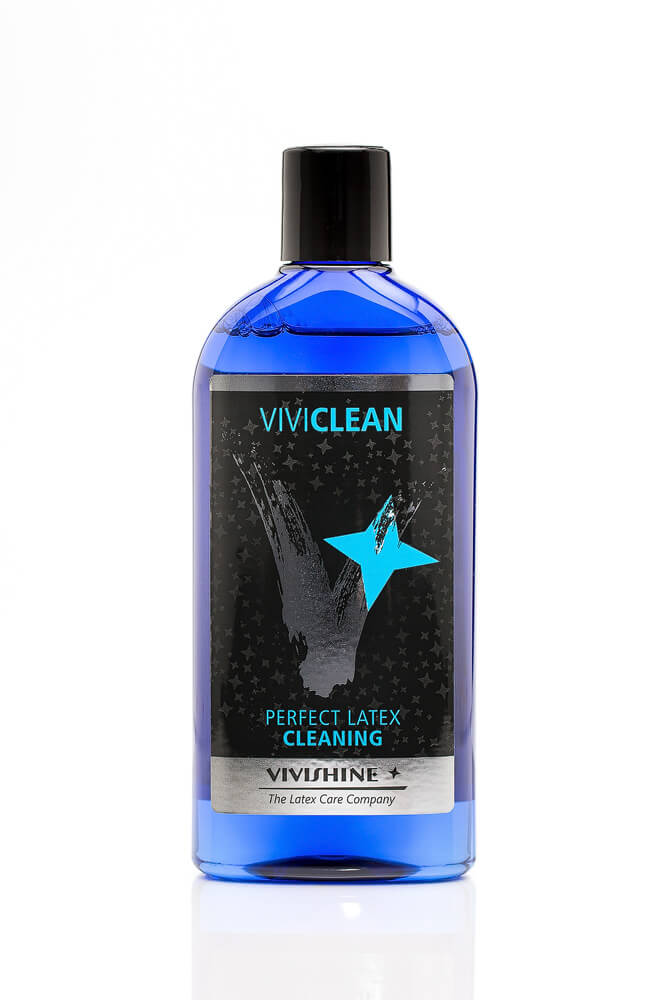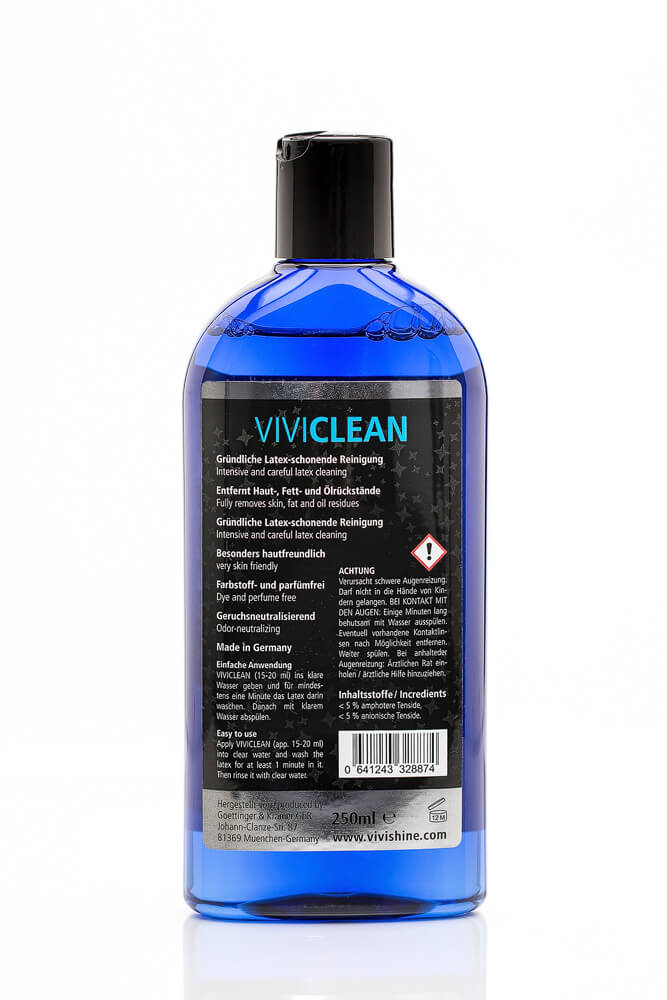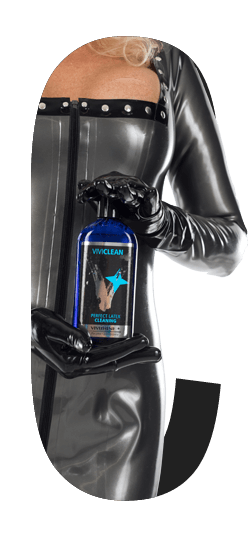 Ingredients according to EC (648/2004)
< 5 % anionic surfactants
< 5 % amphoteric surfactants
Preservatives (benzyl alcohol, 2-bromo-2-nitropropane-1,3-diol, iodopropynyl butylcarbamate).
Available in sizes 250ml and 2.5l
Latex protecting thorough cleaning
VIVICLEAN
Washing lotion for latex and rubber clothing with disinfecting effect. Thorough latex-friendly cleaning with best skin compatibility. Washes hygienically clean.
VIVICLEAN is the perfect washing lotion for latex clothes and toys. Intensive cleaning and gentle to the latex material. Because moisture, dirt, odor or bacteria can settle in the latex due to its osmotic properties, cleaning with suitable agent is recommended.
VIVICLEAN was developed especially for this purpose. It is very thin and thus mixes immediately and glely with the wash water. In this consistency, it now reaches exactly those places where impurities are can have settled and ensures thorough cleaning with its active ingredients. Odors, for example from a smoky environment or from perspiration, are also effectively neutralized. With all its washing power, VIVICLEAN is particularly skin-friendly and very easy to rinse off with clear water, leaving no residue.
Latex is a natural product which is very sensitive to fats, oils and various types of metal! Fats or oils can soften and decompose the latex and in the worst cases lead to cracks or the so-called latex cancer.
To enjoy your latex item for a long time, you should clean and care for the garment after wearing it.
After each wearing, it is best to wash the clothes by hand in lukewarm water (approx. 30-40°C) using VIVICLEAN. Wash the latex in it for at least 1 minute. Then rinse the latex thoroughly with clean water.
In case of heavy soiling or odors, the latex can also be used longer (approx.30 minutes) in VIVICLEAN to achieve maximum cleaning and hygiene effect.
As a dosage we recommend to add approx. 15-20 ml per washing process in a few liters of water. If the latex has been dressed with a lot of VIVIDRESS or VIVISHINE to shine, a second wash may be recommended.
For further care, use VIVISHINE and get back the long-lasting shine.
Causes severe eye irritation.
P102 Keep out of the reach of children.
IF IN EYES: Rinse cautiously with water for several minutes. Remove any existing contact lenses if possible. Continue rinsing. If eye irritation persists: Seek medical advice/attention.
Over 100 stores sell Vivishine latex care products worldwide.